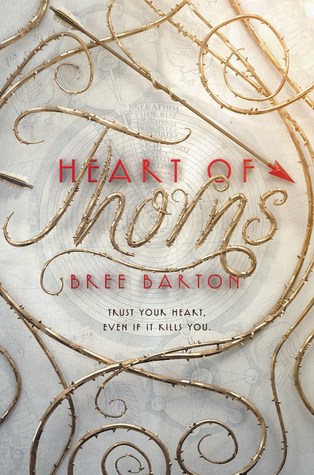 Summary:In the ancient river kingdom, touch is a battlefield, bodies the instruments of war. Seventeen-year-old Mia Rose has pledged her life to hunting Gwyrach: women who can manipulate flesh, bones, breath, and blood.
Not women. Demons. The same demons who killed her mother without a single scratch.
But when Mia's father suddenly announces her marriage to the prince, she is forced to trade in her knives and trousers for a sumptuous silk gown. Only after the wedding goes disastrously wrong does she discover she has dark, forbidden magic—the very magic she has sworn to destroy.
Expected Pub Date: July 31st,2018
Review
1 Star
DNF @30%
I received a copy from Edelweiss in exchange for an honest review.
Spoilers Somewhat
Yep I'm gone. I'm bailing quickly
After it started off with such premise I found myself being disinterested by 25% in.
Let me give a run down of the plot.
It's about a 17 year girl Mia, who is an arranged marriage with Prince Quinn which is the last thing she wants to do. She wants to be a hunter who hunts Gwyrachs, magical beings who are witches who can kill people by touch. When her mother was killed by one when she was younger, she was determined to become a hunter so she can revenge her death. When a life or death situation arises, her life turns upside down when it's reveal that she's a Gwyrach herself. Now she's on a journey with the prince in order to uncover the secrets of her mom's journal and the truth about her new-found discovery on herself.
Sounds good right?
That's what I thought too for at least 20% of the book..
Continue reading "Heart of Thorns by Bree Barton" →