So it's Top Five Wednesday again! This time is your Top five Children's books so let's get to it!
1.The Wonderful Wizard of Oz by L. Frank Baum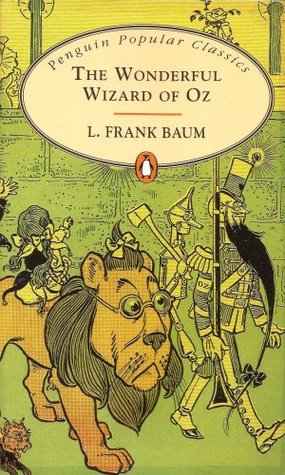 The king of children's books in my opinion. I remember reading it for the first time around 10 years old and realizing how different it was than the movie. I actually enjoyed it more than the movie cause it goes more in depth with the world of OZ than the movie does.
2.Mufaro's Beautiful Daughters: An African Tale by John Steptoe
This is like the African version of Cinderella mixed in with the Frog Prince. I remember our librarian  reading it to us and I fell instantly in love with the story ,the illustrations, and the characters. In all honestly, Disney should have made this one if they wanted their first Black Princess.
3.  Bridge to Terabithia by Katherine Paterson
I remember my whole four grade class had to read this one in class and my whole class being engloss with it.  I remember the day when got to part when Jess found out  Leslie drown and the whole class was so freaking shocked.  The teacher was so wrong that we had to  wait the next day to found out if it was true or not. (which unfortunately it was) I remember saying that she didn't when had an excise guessing what happen to her.
4. Sarah, Plain and Tall by Patricia MacLachlan
I remember reading this one in four grade as well and completely enjoying it. No shocking cliffhangers in this one. lol
5. The Monster at the End of the Book by Jon Stone
This one means a lot to me cause I remember my big sister bought and read this one to me alot.  A matter of fact it's probably one of the  Little Golden books that we still have cause it meant a lot to her  as well.  The reason why I love reading so much is because my sister read to me so much when I was younger .So she help installed the love of reading to me in such a young age.
Those are my fave five children books when I was younger.
Tanya out!