This is my first top five Wednesday!
So I saw a couple of my friends do this on their Blogs and on Goodreads so I decided to do it as well.
House of Hufflepuff !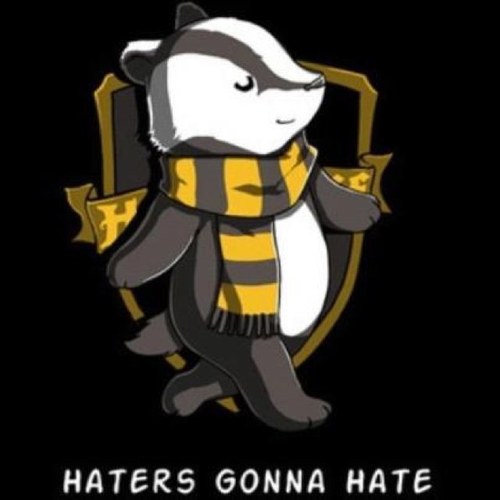 Even tho this list consist of books according to my house I consider myself a Ravenpuff for several reasons.
I took the  pottermore test when it was in Beta and I was sorted into Hufflepuff. I had to come terms with it but once I realized that I'm loyal to fault and I was ok with it. Also the fact my best friend I met in college was a Huffly as well.  Our bathroom we shared in our dorm was Hufflepuff themed.
I took it again after Pottermore restructured their website and was sorted to Ravenclaw. I had a little bit of an identity crisis since I loved the fact that I was an Huff. The more I thought about it the more I come to terms with it since I do value intelligence as well as being loyal.
 So I thought about it and come to conclusion that I'm an Huffleclaw or Ravenpuff.
So top five for the house of  Hufflepuff!
1. Pretty Guardian Sailor Moon

by

Naoko Takeuchi 
If I can look the word Hufflepuff in the dictionary,the Usagi Tsukino pic would be right there. She's the embodiment of a Hufflepuff cause how loyal and trustworthy she is to her friends and how dedicated and hardworking she  is to saving the word. If you look up the word friendship, you would find a pic of the whole series right there.
2. The Lunar Chronicles

by

Marissa Meyer
Cinder, in my opinion valued hardwork , loyalty and friendship a lot during the series.  She was very loyal to her sister and valued her friendship with Iko and her other friends she made through the series. Also the series as whole values friendship , trustworthiness, and being dedicated to do doing what is right.
3. The Hunger Games Series

by

Suzanne Collins
Katniss was very loyal and dedicated to keeping her sister and the people around her alive.  Some of her tendencies could be considered as Gryffindor  but I see her as an hufflepuff.
4.  A  Court  Of Thorns and Roses Series

by Sarah J. Maas
SJM said it herself that Feyre was a  slytherpuff  which I agree with big time. She's very loyal to her family rather it's blood related or not. She's hardworking and "tries" to be compassionate to others. The whole books series as a whole show loyalty, hard work, trustworthy,being open-minded, and compassion goes a long way..
5. The Fault of Our Stars

by John Green
It's been awhile since I read this one but the themes are loyalty and friendship runs through it. 
So here you go!
Oh to show you how much of a Hufflepuff I am
My Hufflepuff throw my best friend got me as B-day present awhile back. 🙂
Happy Reading!