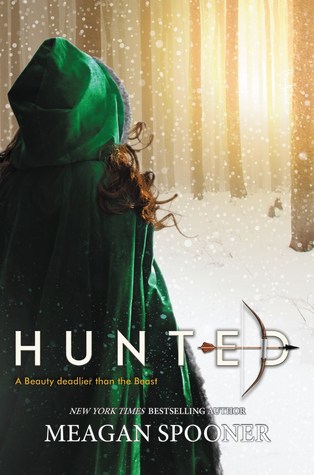 Summary
Beauty knows the Beast's forest in her bones—and in her blood. Though she grew up with the city's highest aristocrats, far from her father's old lodge, she knows that the forest holds secrets and that her father is the only hunter who's ever come close to discovering them.
So when her father loses his fortune and moves Yeva and her sisters back to the outskirts of town, Yeva is secretly relieved. Out in the wilderness, there's no pressure to make idle chatter with vapid baronessas…or to submit to marrying a wealthy gentleman. But Yeva's father's misfortune may have cost him his mind, and when he goes missing in the woods, Yeva sets her sights on one prey: the creature he'd been obsessively tracking just before his disappearance.
Deaf to her sisters' protests, Yeva hunts this strange Beast back into his own territory—a cursed valley, a ruined castle, and a world of creatures that Yeva's only heard about in fairy tales. A world that can bring her ruin or salvation. Who will survive: the Beauty, or the Beast
Review:
1.5 Stars
Some spoilers
I'm so disappointed in this book that it doesn't even deserve a review but I'll write one..
This was one of my most anticipated books of this year and it just disappointed me. ( Yall know how I am with BATB retellings.)
It started strong but slow but just fizzed out as I got farther into it and I had to force myself to finish it.
I loved Yeva at the beginning but now I really don't know how to feel about her.
The beast was too overdramatic for my tastes.
One of the biggest things for me is the fact I didn't connect to Yeva and the beast so called "romance". Hell I didn't even consider them friends at all. How can you when both keep telling the other that they are their captor for a cause or they will kill them in order to avenge someone that the other one didn't kill?
Beast: " I'm your captor but I need you to end my suffering so I'm going to lie to you by saying I killed your loved one and going to kill your other love ones if you don't help me. "
Yeva: "I hunt and kill you for what you did!!"
YOU KEPT REPEATING THIS SHIT DURING THE WHOLE BOOK SO IT WAS HARD TO SEE THEIR REACTIONS AS BEING FRIENDLY! THAT ANY THING THEY DID FOR EACH OTHER WAS THEM BEING FRIENDLY AND MAYBE FALLING IN LOVE! ALSO SOME OF THE THINGS THE BEAST DID WAS OF A CAPTOR! YOU CAN'T BUILD A FRIENDSHIP LET ALONE A ROMANCE WHEN YOU KEEP HANGING ON THAT!!
Also the fact this retelling of BATB ( which was a mixture of the original and the Disney version) really felt like Stockholm Syndrome to fullest because of that. In all honestly worse than the original cause with this one it seem like the author was trying to drive the point home. It honestly worked against her cause the romance wasn't believable because of it. This is why I love the disney version cause after their first icy interactions they started to become friends. The beast never referred to her as his captor at all but his friend. She never saw herself as his captor after their first couple meetings but as her friend. It wasn't until to was released and she come back to warn him about gaston that she realized she loved him. This version has nothing of that at all.
Also when you mix another fairy tale which not as known as the main one you are using,make sure it stand out more instead of being footnote that was used more towards the end. I never really heard of the Russian fairy tale "Tsarevitch Ivan, the Firebird and the Gray Wolf" so it would have been nice that it was more in the forefront while BATB was in the background.
I read a lot of reviews saying this remind them of ACOTAR which it doesn't at all to me. The only thing this got in common with ACOTAR is both of the MCs are hunters. This honestly remind me more of Wrath and the Dawn due to that fact she was telling him stories, she wanted to kill him and only tried twice, and he was under a curse. That's it.
Don't get me started with this weird love triangle between Yeva,her sister and guy who wanted to Marry Yava cause they were both hunters.. ( Which seem like the only thing they had in common) It all honestly, he didn't need to be there cause he added unnecessary drama that wasn't needed which got resolved in a nice little bow .
I do love the fact that the majority of the book was in 3rd pov cause I'm getting tired of 1st person.. That's probably the only thing I still liked as the story went.
So this one was a bomb for me.