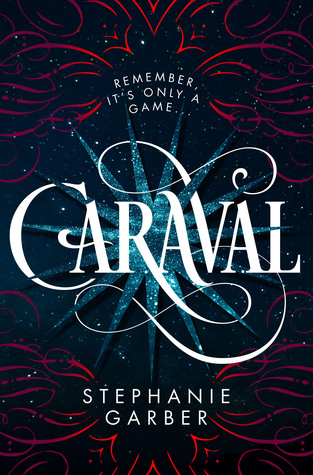 Summary:
Remember, it's only a game…
My Review:
SPOILERS!!
. 5 stars
God I hate this book so much. I lost a whole freaking weekend listening to this book to understand the hype..
It's not even a book but a bad fanfiction that got published
I can't understand how this book is getting so much love and five stars. It all honestly it does everything the booklr community complains about.
Weak main Character: Oh my god. I have never seen a MC who was so naive, whinny gullible,weak, vain,hypocritical and judgmental than Scarlett! I though the MC from Heartless was bad but Scarlett takes the cake. She's the first MC that I know that is not scared of a arranged marriage to someone that they never met. That's she literally trying rush and marry the guy with only his letters which he could be bullshitting which he was. She supposed to have special bond with he sister but spent more time criticizing her than loving her. How the hell can you tell her not to love someone she met in a week when you did the same damn thing? Actually did it in five freaking days. I couldn't get behind and root for her for nothing in this world. I wanted to hit her not hug or high five her…
Weak Love interest: If I see another person compare him to Throne from TLC…. I may not like Throne that much but he's WAY better than Julian. I could never trust him and his "realtionship' with Scarlett never felt real at all. I mean you just met the dude that your sister was hanging out with and you start to trust him.
Weak Worldbuilding: All I know it supposed to be Islands so it's almost like the Caribbean I guess. I think the Caravel supposed to be like Coney Island. It's so vague as hell. It also doesn't feel magical at all. I suppose to get the vibe that everything is not what it seems but it fell flat big time. Everyone lying doesn't make anything "magical"
Weak Villains: Who are the actual villains in this shit? Her father,the Count, and Legend? Their motivations lack so badly. I didn't feel no anger towards them but just "why the hell you are here? You are doing nothing for the plot." Count Dracy is a very nice last name for a count… Ms. Austen would be very proud of you..
Weak Side Characters: Tella was a bore but a master manipulator Who the hell would go though this all this damn trouble to get their sister out of a arrange marriage? Arranging your freaking kidnapping which wasn't a shock at all?? If I had sister like that I don't need enemies at all. Dante was a wannabe bad boy. Aniko was the only one that had potential but she fell flat.
Weak Plotline: Plot what plot?? It got more convoluted as the story went.. I saw that whole "twist" coming as soon Tella got "kidnapped"..
LACK OF DIVERSITY: Do I have to say more? Everyone in the booklr community screams this from A to Z but I haven't seen nobody question this book for it's lack of it. Since they are in the Islands which is similar to the Caribbean's, should Scarlett and her sister be PoC? Maybe the Caraval players were PoC, LBGT and disabled but who knows?? This author spent her time talking about taut muscle, strong jaws and the feel of his hands touching her back and making her think improper thoughts.. ( cough and everyone talks about Sarah coughs )
Weak Writing: Now I at first I did think the writing was beautiful but as it went it become repetitive and flowy sentence they wasn't needed. I hate this playing down to your audience feel I'm getting with this book. I DON'T NEED TO BE REMINDED EVERY FIVE DAMN SECONDS THAT SCARLETT IS TRYING TO SAVE HER SISTER SO SHE CAN GO BACK TO THE ISLANDS BEFORE THEIR SHITTY ASS FATHER FOUND THEM MISSING SO SHE CAN MARRY A COUNT THAT SHE NEVER MET THAT COULD BE AS SHITTY AS HER FATHER!!! I SHOULDN'T FIGURE OUT SOMETHING LIKE FIVE PAGES BEFORE THE MAIN CHARACTER DOES! I SHOULD BE SHOCKED AND NOT SAYING "OH YOU DUMB CHILD! I FIGURE THIS OUT AGES AGO!"
How many times you are going to use the phase " the color purple"??
I don't understand the hype at all it's getting on here and tumblr. It really amazes me that it's not only going to be a stand alone and it's rights already been sold for a movie. It's going to be a long year seeing this book on my updates.
One more thing.
Whoever said this remind them of the Hunger Games has lost their got damn minds!
I don't recommend this one at all!